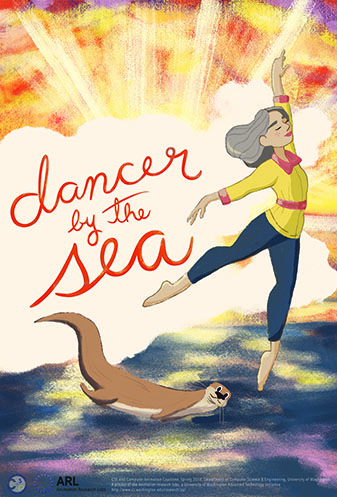 Animation Capstone Application
The 2019-2020 Animation Capstone application is open! Join our team for a unique creative and collaborative experience, and learn about 3D and AR/VR filmmaking! Find our application here. Contact Barbara Mones (mones@cs.washington.edu), Xavier James (alexxj@cs.washington.edu) or Cody Wilcoxon (wilcoxon@cs.washington.edu) with any questions!
Dancer By The Sea
We are excited to announce that our Student Film "Dancer by the Sea" was selected to screen at SIFF (Seattle International Film Festival) as a part of the Family Picture Show! It will screen on Saturday, May 25, 2019.